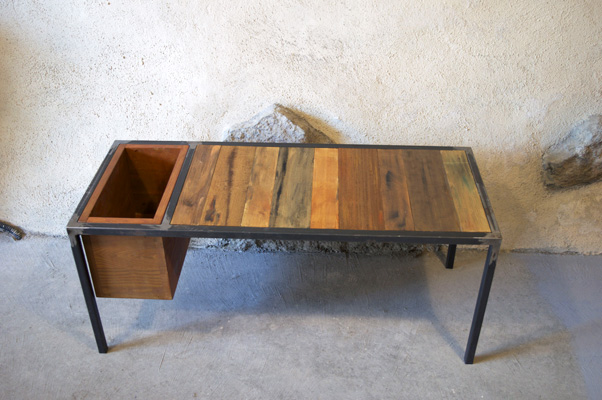 After spending years writing, before as a journalist and then as a writer, Monica Stori has decided to try a new creative adventure, deciding to dedicate her time to  interior design.
Tohether with Domenico Pescetelli e Gianni Babbi, two renown Trevignano artisans, beautiful town on next to the Bracciano lake, Monica has started to produce furniture recycling materials that would otherwise get thrown away.
…we wanted something more, something that would revolutionize, something new, never tried before,and here came the idea of La Bottega del Camaleonte. The chameleon, always different, yet always itself. Our furniture is like this, pieces repeated in infinite combinations, taking each time the appearance of a table, of a chair, of a bookcase, of a consolle, of a bookshelf, of a stool…
Find out where you can find exhibition area and come visit us! You can send us a message to gain information about something you saw on the website. Or if you want you can leave us your project and we will be happy to make it.